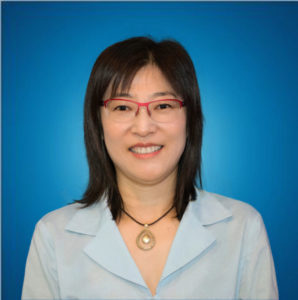 Fang Yu, R.M., IBCLC, is a Registered Midwife, an International Board Certified Lactation Consultant. She has been practicing midwifery in Great Toronto Area since 2005 after completing the International Midwifery Pre-Registration Program in Toronto. Before immigrating to Canada, she had practiced as an Obstetrician and Gynecologist since 1985 after graduating from medical school in China. Fang is the founder of Trillium Midwives and compassionate clinician. It is her passion to provide evidence-based midwifery care to her clients. She enjoys working with her clients and their families and respects clients' choices about their care. She is honored to meet you and empower you on your special journey in life. Fang speaks both English and Mandarin.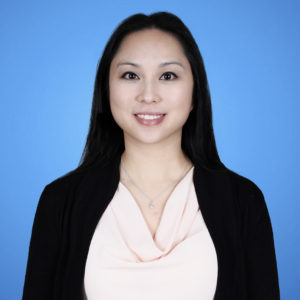 Sindy Cheung, R.M., prior to pursuing a career in Midwifery, she graduated with a honors bachelor's Degree in Science of Biology from the University of Waterloo in 2003 and worked as a research associate at the Centre for Research in Neurodegenerative Diseases at the University of Toronto. She also worked as a clerical assistant at St. Michael's Hospital in the departments of Postpartum and Level 2 Nursery. This is where she was first introduced to Midwifery services and fell in love with this model of health care. She then entered the Midwifery Education Program at Ryerson University in 2003 and graduated in 2007. She completed her New Registrant year at the Midwives Collective of Toronto in Mount Sinai Hospital in 2008. She has been providing Midwifery care ever since and has been practicing in different clinics collecting birthing experiences from rural to the urban GTA. She speaks both English and Cantonese fluently and looks forward to continuously providing women with positive birth experiences.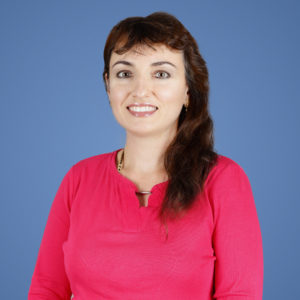 Oxana Singkh, R.M., began her career in Russia being trained in obstetrics. In her fourth year of medical school she became interested in obstetrics. That time she had an OB/GYN cycle witnessed childbirth for the first time. The process of childbirth always mystified her; a single living cell growing to become a human being is a true miracle of nature. Moreover, the gentle feel of newborns, their smiles, and the happiness on their mothers' faces attracted her to OB/GYN and these feelings were reinforced during studying in medical school. She worked as ultrasound technician for 7 years in Canada. While doing obstetrical ultrasound of all levels, she always kept a hope to come back to obstetrics and realized that midwifery could be a good opportunity for that. Oxana graduated from the International Midwifery Pre-registration Program at Ryerson University (Toronto) in 2019 and joined Trillium Midwives. Her priority is to meet your clinical needs and ensure you receive the compassionate and respectful care you deserve. It is an honor for her to integrate her passion for women's health into the personal care of each client. She is delighted to be able to join you on your special journey through pregnancy and childbirth. She speaks both English and Russian.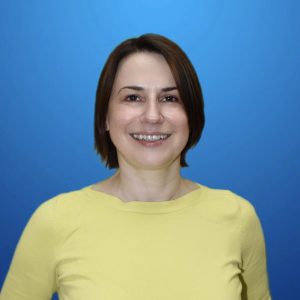 Alexandra Nikitakis, RM, was born in Romania and has been interested in obstetrics since she was a child. At the age of 5, she declared she wanted to be a ballerina and deliver babies. However, life took her in a different direction for many years, but not before introducing her to midwives when she had her own child in the Netherlands. Her adventurous nature made her move countries again, this time to Canada, where she decided to pursue her lifelong passions: ballet in a recreational capacity, and midwifery as a profession. She graduated with honours from the McMaster Midwifery Education Program in 2012 and has been practicing in Toronto ever since. Alexandra prides herself in providing evidence-based midwifery and enjoys empowering people so they can make the best decisions for themselves and their families. Alexandra speaks English, Romanian, Dutch and understands Spanish, Greek. When not doing midwifery work, you will find her in the ballet studio or spending time with her dogs.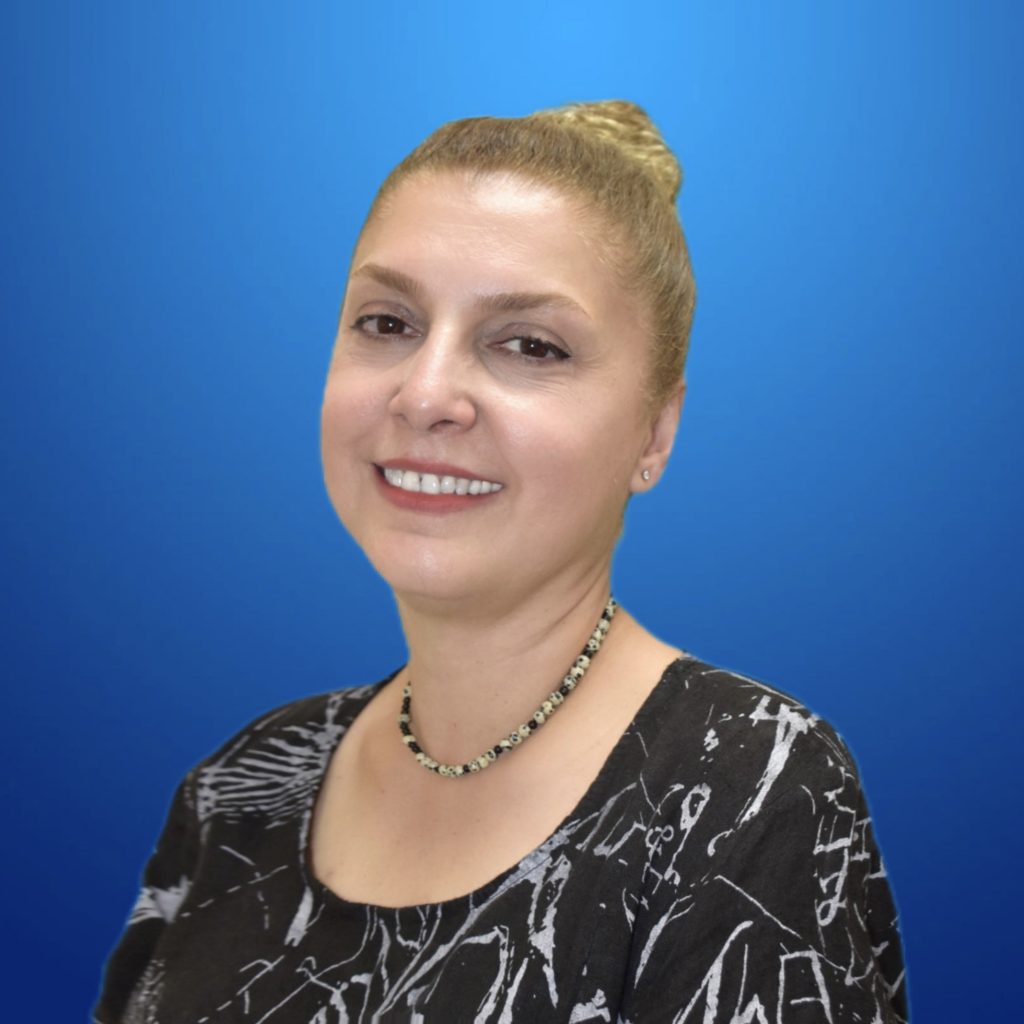 Mojgan Ramezanpour, R.M., is a Registered Midwife. She graduated with a Bachelor of Science in Midwifery degree in 1991 from Shahid Beheshti University in Tehran, Iran. She worked in Iran for 8 years in Labour and Delivery until. She immigrated to Canada in 2010. Mojgan completed the International Midwifery Pre-Registration Program (IMPP) at Toronto Metropolitan University (formerly Ryerson University) in 2011 and has been practicing as a midwife in Toronto ever since. She strives to ensure her clients feel empowered and respected throughout their child-birthing experience. When not doing Midwifery work, she enjoys spending time with friends, reading books and traveling. She speaks both English and Farsi.
Farnaz Mohebbi, RM, a registered midwife whose journey in the world of midwifery began in Iran. Farnaz's passion for helping mothers bring new life into the world started with her graduation from Hamedan University of Medical science in 2010, where she earned her bachelor's degree in Midwifery. This marked the beginning of her lifelong commitment to supporting expectant mothers through one of life's most transformative experiences. Farnaz further refined her midwifery expertise through her dedicated work in hospitals and in her own private practice in Iran. After migrating to Canada, she embarked on a fresh chapter in her career by enrolling in the Internationally Educated Midwives Bridging Program at the University of British Columbia (UBC) in Vancouver, British Columbia. Farnaz's commitment to working with individuals from various cultural backgrounds and providing evidence-based midwifery care is at the heart of her practice. She firmly believes in empowering her clients to make informed choices throughout their pregnancy, labor, and postpartum experience. Her ability to communicate effectively, build trust, and respect individual values and preferences has made her a highly sought-after midwife in her community. Beyond her work as a midwife, Farnaz is a lifelong learner. She is currently pursuing a Bachelor of Science in Medical Physics at Toronto Metropolitan University. Her commitment to continuous education and her interest in the intersection of physics and healthcare demonstrate her dedication to the betterment of the healthcare field. Fluent in both English and Farsi, she ensures that language is never a barrier to understanding and comfort. Farnaz is your dedicated midwife, ready to stand by your side, celebrate your milestones, and guide you through the incredible journey of pregnancy and childbirth.
Mitra Razi, RM, (on leave) Registered Midwife began her interest in women's health and her desire to help others learn about choices and alternatives in childbirth when she witnessed her sister giving birth at home. In 1993 she graduated from Midwifery program in Tehran University, Iran as an honor student, and she practiced midwifery in the hospital and birth center settings for three years. After immigrating to Canada, she successfully completed the Prior Learning Assessment Program of the College of Midwives of Ontario in 1999 and was registered in June 2000. Since then, she has been honored to support many women in GTA to achieve their pregnancy and birth choices by providing midwifery care in its fullest scope, where choices for women and the care they receive are optimal. As an adjunct professor at Toronto Metropolitan University, she has taught many midwifery students and received "Excellence in Clinical Teaching" award in 2018. She also has received her Yellow Belt LEAN certification in 2017 which reinforced her knowledge about quality of care in health care services. She has two children. Her daughter Nellie was born in 1998 and her son Brandon in 2006 who was caught in the hands of a midwife. Mitra speaks Farsi and English. When not doing midwifery work, she enjoys travel and outdoor pursuits.