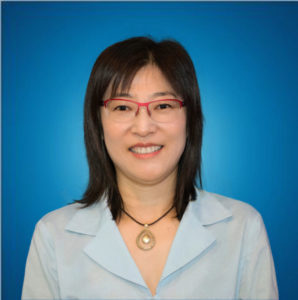 Fang Yu, R.M., IBCLC, is a Registered Midwife, an International Board Certified Lactation Consultant and a clinical preceptor for Midwifery Education Program in Ontario. She has been practicing midwifery in Scarborough since 2005 after completing the International Midwifery Pre-Registration Program in Toronto. Before immigrating to Canada, she provided primary care as an OB/GYN since 1985 after graduating from medical university. She is the founder of Trillium Midwives. She enjoys working with her clients and their families and respects clients' choices about their care. She is loved and respected by her clients, colleagues and students for her passion for clients' health, her caring heart, great team spirit and experience and skills in the midwifery field. She is honored to be able to accompany her clients and empower them on their special journey in life. Her number-one-goal is the satisfaction and positive experience of her clients.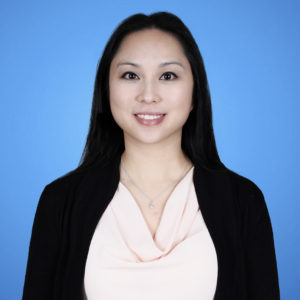 Sindy Cheung, R.M., prior to pursuing a career in Midwifery, she graduated with a honors bachelor's Degree in Science of Biology from the University of Waterloo in 2003 and worked as a research associate at the Centre for Research in Neurodegenerative Diseases at the University of Toronto. She also worked as a clerical assistant at St. Michael's Hospital in the departments of Postpartum and Level 2 Nursery. This is where she was first introduced to Midwifery services and fell in love with this model of health care. She then entered the Midwifery Education Program at Ryerson University in 2003 and graduated in 2007. She completed her New Registrant year at the Midwives Collective of Toronto in Mount Sinai Hospital in 2008. She has been providing Midwifery care ever since and has been practicing in different clinics collecting birthing experiences from rural to the urban GTA. She speaks both English and Cantonese fluently and looks forward to continuously providing women with positive birth experiences.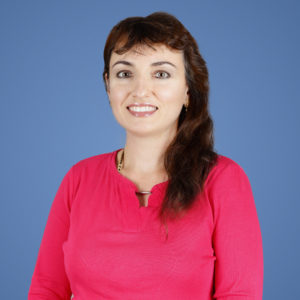 Oxana Singkh, R.M., began her career in Russia being trained in obstetrics. In her fourth year of medical school she became interested in obstetrics. That time she had an OB/GYN cycle witnessed childbirth for the first time. The process of childbirth always mystified her; a single living cell growing to become a human being is a true miracle of nature. Moreover, the gentle feel of newborns, their smiles, and the happiness on their mothers' faces attracted her to OB/GYN and these feelings were reinforced during studying in medical school. She worked as ultrasound technician for 7 years in Canada. While doing obstetrical ultrasound of all levels, she always kept a hope to come back to obstetrics and realized that midwifery could be a good opportunity for that. Oxana graduated from the International Midwifery Pre-registration Program at Ryerson University (Toronto) in 2019 and joined Trillium Midwives. Her priority is to meet your clinical needs and ensure you receive the compassionate and respectful care you deserve. It is an honor for her to integrate her passion for women's health into the personal care of each client. She is delighted to be able to join you on your special journey through pregnancy and childbirth. She speaks both English and Russian.